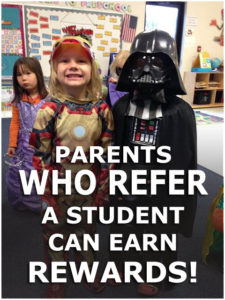 In the Canotn and Waterford areas, one of the best places for childcare and pre-school is Paradigm Care and Enrichment Center. Paradigm is one of the states best childcare facilities.
They have learning programs for 3 and 4-year-olds that help prepare them for school. The 3-year-old program helps them learn to write their name and proper pencil grip. Along with this they teach all about the state of Michigan and some about the United States.
The 4-year-old program focuses on learning to read and expanding on the writing they learned in the previous program.
They also learn hygiene, the food pyramid, and healthy living. All things to help them prepare for Kindergarten.  Of course, Paradigm has infant and toddler care options as well. Pradigm encourages a family atmosphere and is always happy to see former students for visits.
Many parents sing the praises of Paradigm. Parents really appreciate the clean facilities, the personal attention and care their child receives and the encouraging learning environment.  Along with these great features, Paradigm offers a healthy and delicious lunch for every child.
Paradigm offers rotation schedule that your child will feel comfortable and get to learn and grow with the same teachers and children. Making it a much more comfortable environment and encouraging learning.
Paradigm offers two great locations, one is at 1401 Malcolm, Waterford MI 48327. The other location is at 45050 Warren Rd., Canton MI 48187.  For more information on Paradigm and the services they offer, give them a call at 248-363-9800 or 734-354-9600. You can also contact them directly here, and learn more about the great services Paradigm Care and Enrichment Center has to offer.