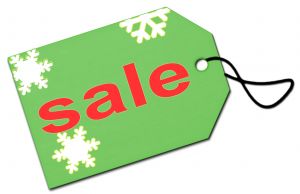 With less than a month until Christmas it's time to get all of your last minute shopping done. During the holiday season you will find many outstanding deals, discounts, and events you may not find any other time of the year. From savings of $100 off to unlimited bowling there is something for everybody!

Let's start with the men in our life. Every year it seems like we wrap up socks and underwear because we just don't know what to get them. They ask for tools, but the tools we bought last year haven't even been opened. So what do we get them?
Every man I know has a thrill for power sports. Whether it's a Dirt Bike, Motorcycle or ATV, it puts them in control. Right now, USA Power Sports is offering $100 off purchases of ATV's. So, why not get him something he can enjoy for years!
Maybe you are looking to get the lovely lady in your life something special. She has cooked and cleaned for you all year and you just want to give something back to her. I do not mean buying her a new set of pots and pans or a vacuum cleaner. I'm talking about something relaxing and rejuvenating. Charisma Salon and Day Spa is offering great gift packages to fit any budget from a $25 gift certificate to an Ultimate Day at Charisma where she will experience head-to-toe pampering.
Along with many great deals going on during the holiday season, there are many great events that will save you money and allow you to have a great time with your entire family. For just $10  Novi Bowl offers you unlimited bowling for 2 hours! Also, during the holiday season Drakeshire Lanes is offering great specials to share with your family.