2014 is officially here, and we know a lot of people are cutting back on spending after shelling out the cash during the Holiday season. Our clients know that too, and that's why they are offering some excellent deals to their customers this time of year.
Everclean Carpet and Upholstery Cleaning – For a limited time at Everclean you
can get one room in your house cleaned for free with the purchase of three other room-cleanings. They're also offering a free deodorizer or scotch guard for two rooms (with three room minimum carpet cleaning.) That's a $25 value! It couldn't be better timed for our customers either, with all that snow and slush we've been tracking into the house this winter.         
Viscount Pools West – Whether you're thinking about revamping your game room or looking forward to warmer days ahead, Viscount has some great offers going on for both your indoor and outdoor accessories. Right now at Viscount, all game room inventory must go! This includes:
Air hockey tables
Bar stools
Ping pong tables
Poker tables
Pool tables
Pub bars
If it fits in the store, it goes out the door! You can also add to your hot tub right now with Viscount, as they are running a deal for $50 off hot tub covers and an extra $20 off hot tub chemicals. Both deals are running through March, 31.
While there are new deals popping up left and right with our clients, there's also a new branch of business being unveiled by USA Powersports – the Powersports Dealer Network!
USAPSDN is a place for buyers and sellers all over the U.S. If you're the owner or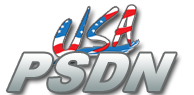 manager of a new or used auto dealership, motorcycle, boat, or watercraft dealership, auction, impound, or pawn shop, you can join their network to submit or request vehicles. USAPSDN does business with new and used automotive dealers that accept gently used motorcycycles, ATVs, or any other powersport vehicles as trade-ins or with excess inventory.