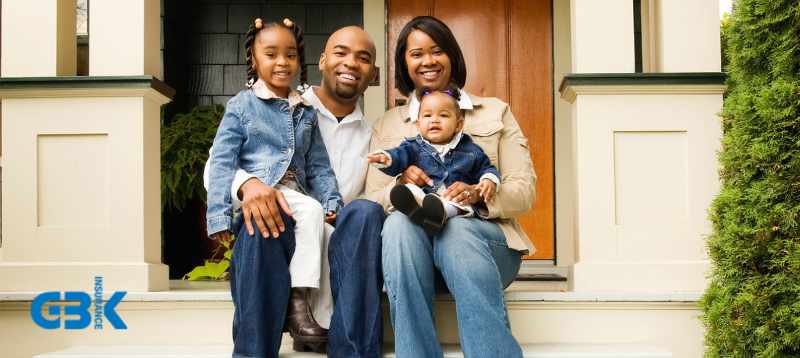 Although I had insurance in college, the first time I had to handle insurance on my own was recent. I bought a new car and was taking the first step into independence. I bought new insurance and was confident I pick the right one. However, when it was time to renew, my price went up dramatically. According to them, their pricing before was a one-time discount.
In addition, their pricing change for my area went up steeply. I realized that I ended up with a bad insurance company. When you are shopping around, it's hard to figure out which insurance program is right for you.  However, the local insurance agent GBK Insurance can make sure you get the insurance you need.
GBK Insurance Local Insurance
GBK Insurance is an independent insurance agency that provides all lines of insurance. Since 1968, GBK Insurance has been serving the needs of its customers. They have a dedicated team that focuses on helping their customer find the policy that is right for them. With their amazing personal service, you can expect a long-term relationship forming with this company. In addition, their staff is experienced in the insurance industry giving you a guide to help you with your choices.
Independent Insurance Agents
GBK Insurance's status as an independent insurance agency allows them to check multiple carriers. GBK represents a variety of carriers. All of these carriers have excellent programs. However, some coverages won't match what you need. That's why GBK looks through these programs to find a match for you. This process allows customers to save thousands on premiums. Because there are frequent changes to these programs, this allows GBK and you to choose the best coverage and price.
Services Locally
As a local insurance agent, GBK Insurance services Livonia, Canton, Novi, Westland, and other nearby areas. With their ability to search multiple providers, they are able to find insurance that works better with your district. After all, insurance prices can change depending on the area. This means that certain insurances can be higher in your area. GBK Insurance will help you narrow down the insurance company the works in your area and covers what you need.
Get Local Insurance With GBK Insurance
Whether you need a home, auto, or business insurance policy, GBK has you covered. With top-quality staff and service, you can expect to get the best coverage and price when it comes to your insurance. Their motivated team will identify your exposures to make sure your new policy covers you. So visit them today and get a quote for great insurance.
---
GBK is just one of our featured stores on Detroit Metro Malls. Detroit Metro Malls makes shopping fun and easy by providing a variety of featured stores and business listings for visitors. If you are looking to become a featured store, contact us today!